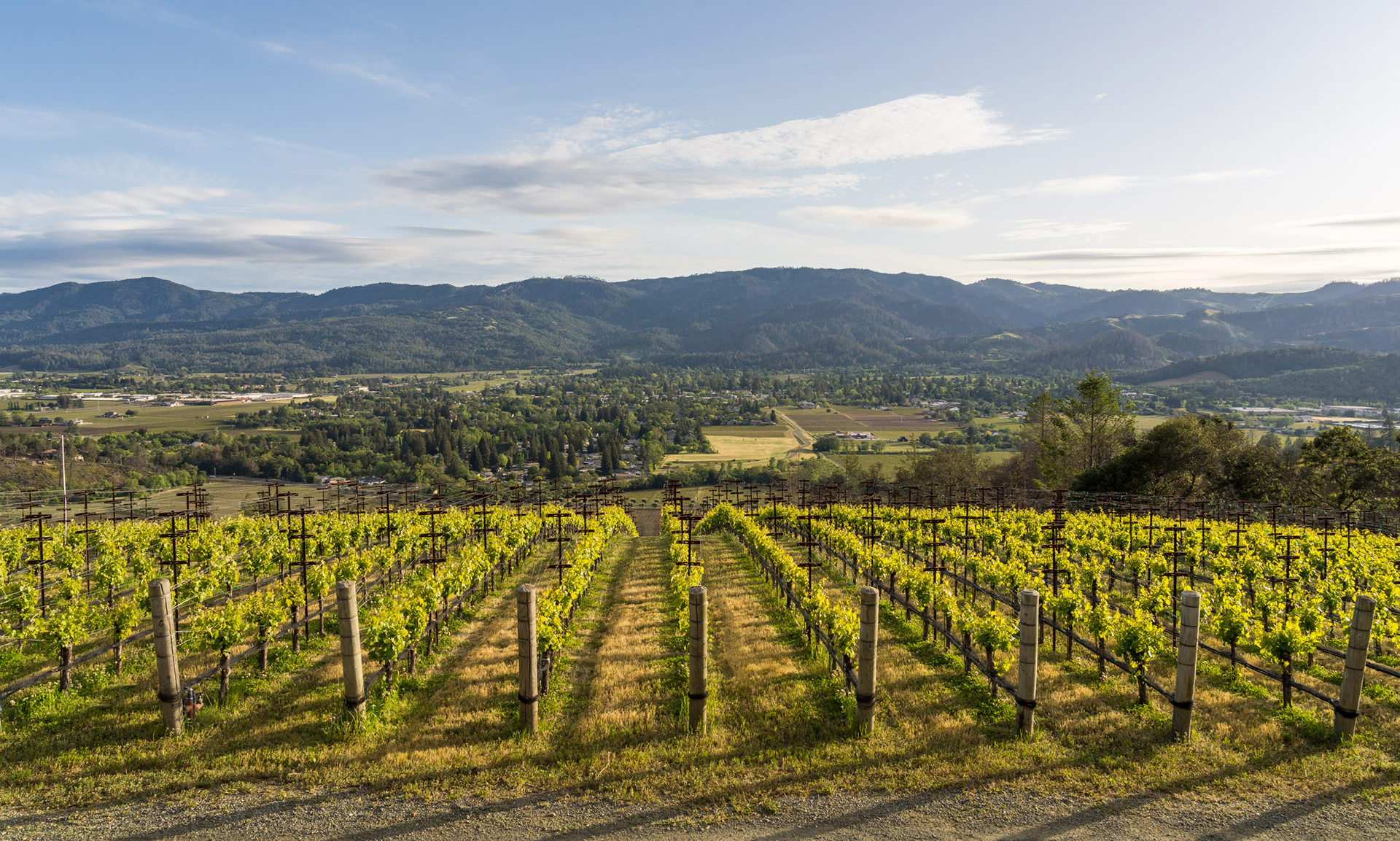 AN UNRIVALED ESTATE PROPERTY IN THE NAPA VALLEY
The eternal quest for perfection is, perhaps, the most profound of human virtues. The more passionately and selflessly we pursue it, the more beautifully our life's journey evolves. For it is somewhere along that voyage that we glimpse Paradise… and find the wisdom and understanding that calms our minds and brings peace to our souls.

We learn to celebrate eternity with those we love, in the first ray of the morning sun; to invite our children and grandchildren to see the infinite in a cluster of grapes on the vine; or, in the morning mist, as it rises above the lush green valley below. To make time stand still, at the very moment we feel the first cool evening breeze caress our face, as we ramble through an olive grove with our best friend, at the tail end of a hot summer day. To share what is timeless in the ephemeral; to see the everlasting in the fleeting; and to rejoice in the immutable aspect of each passing moment.
This is wisdom.

And if there is a physical place on this earth, where such wisdom is made manifest, it is just a stone's throw from where you are sitting.

"Wisdom hath builded her house, she hath hewn out her seven pillars"
— Proverb

This was the profound quest of the great souls that sought to create the Seven Stones Estate, just north of San Francisco. And it shall surely be the quest of the great souls that thirst to perfect it.
Rising more than 600 feet above the floor of the Napa Valley, on one of only three private estates tucked behind the gates of the famed Meadowood Resort, Seven Stones is as close to Paradise, as any place on Earth.

Seven Stones is more than award winning vineyards, and inspired architecture. It is not just St. Helena's most celebrated boutique winery, in the Napa Valley's most bucolic setting. And it is so much more than a sumptuous country compound, where generations will gather to celebrate life.

Seven Stones is a journey…

A beautiful journey on which you are invited to embark today.